Alix & Aaron
Gotham Hall, NYC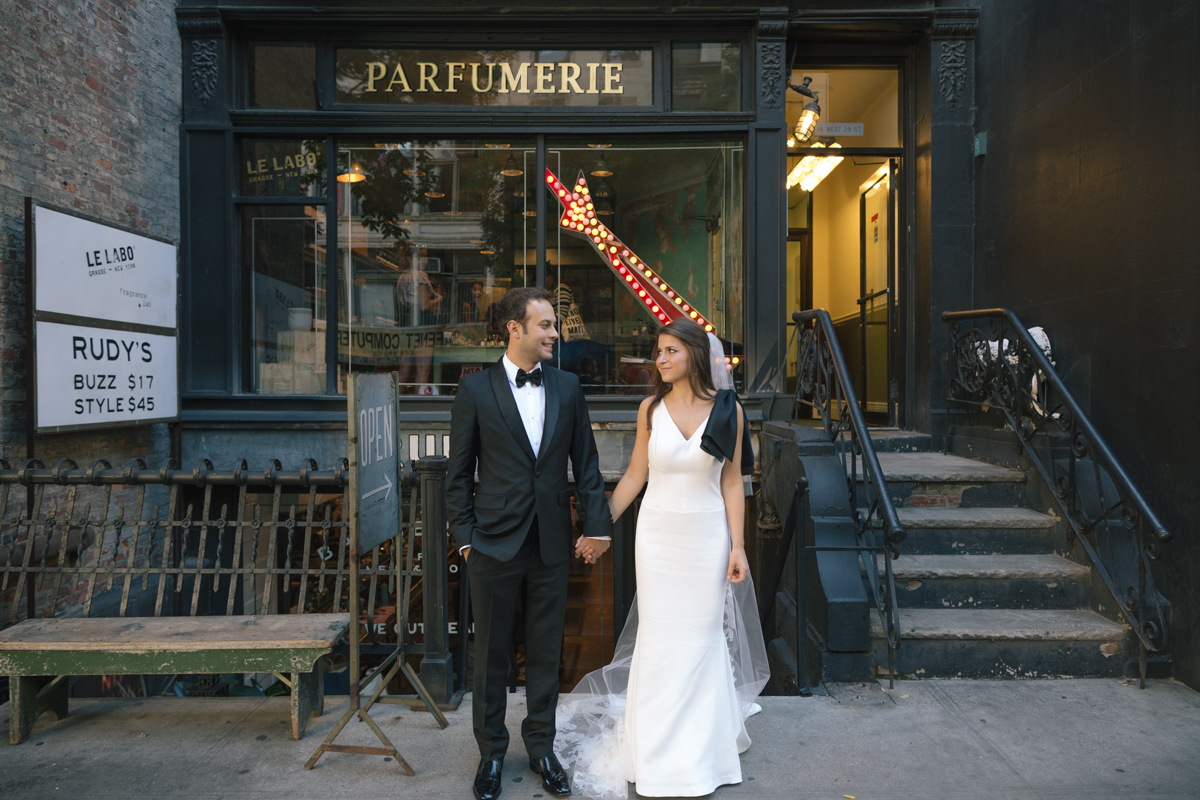 Reservations
For parties of six or more, we recommend making reservations at least two weeks in advance. For walk-ins, we only seat parties on a first come, first served basis.
No Frills. All Flavor.
"From the sawdust on the ground to the mounted taxidermy on the walls, Hunter is where modern Texans go to relive the turn of the 19th century. Their dishes are simple, hearty, fresh, and all-around delicious."
Best New Watering Hole
"By focusing purely on food and ambience, Hunter provides the authenticity of the Old West without the costumes and playacting of a themed restaurant. You can bring your cowboy boots if you want, but the humble and relaxed atmosphere asks that you come as you are."
Rebirth of the Saloon
"Ms. Blackburn has surprised us with her ability to turn pioneer staples into gourmet delights. Her signature cocktails are not merely couched in nostalgia, but are a genuine rebirth of western saloon classics."
Food Fit for Cowboys
"When your eggs are accompanied by the long-lost cowboy fry bread, you know you're in for a treat. The cocktails are expertly crafted and the meals at Hunter are simple yet decadent. The only thing you'll regret is not having a nap pod to jump into afterwards."
Best Sazerac Outside NOLA
"As a New Orleans native, I'm very particular about my sazeracs. The bartenders at Hunter know how to make the perfect, authentic sazerac. That's just one example of the meticulous care Ms. Blackburn has put into her saloon/restaurant."
Amazing Beer Selection
"Good food and cocktails are one thing, but this place had me sold with its twenty beers on tap. From your regular joes to your craft brew snobs, Hunter has something for everyone and brings the saloon life back to Texas. All they need now is a pianola."
Buttermilk Flapjacks
Two flapjacks served with molasses and our signature sassafras-infused whipped cream. Fresh fruit additional $4.
Hotcakes & Sausage
Cornmeal and molasses hotcakes served with sweet fennel pork sausage.
Buckwheat Cakes with Honey
Two thick buckwheat cakes served with honey and our signature sassafras-infused whipped cream. Fresh fruit additional $4.
Steel Cut Oatmeal
Served with molasses, bananas, and fresh berries.
Corned Beef Sandwich
Clove-rubbed corned beef and coleslaw between two pieces of cowboy fry bread. Served with a side salad or fried potatoes.
Wild Turkey Club
Thick cuts of roasted wild turkey, wild onions, lettuce, tomato, mayo, and black bread.
Brisket Sandwich
Slow-smoked beef brisket cut into thin slices, pickled okra, wild onions, tomatoes, and black bread. Served with a side salad or fried potatoes.
Bison Burger
Potato bun, lettuce, tomato, wild onions, and pepper jack cheese. Served with a side salad or fried potatoes.
Mutton Stew
Tenderized mutton, carrots, celery, tomatoes, onion, rosemary, and black pepper. Served with two sourdough biscuits.
Wild Boar Shoulder
Pan-seared wild boar, cracked peppercorns, and red wine glaze. Served with hot corn cakes and a side salad.
Whole Quails
Two whole roasted quails stuffed with oregano and garlic. Served with roasted beets, leeks, and potatoes.
A collaboration between chef Dinah Blackburn and interior designer Lee Rainwater, Hunter is where East Austin returns to the Old West. Styled like the saloons of yore, here you can sip cactus wine and enjoy the robust taste of farm-to-table American fare without the frills.